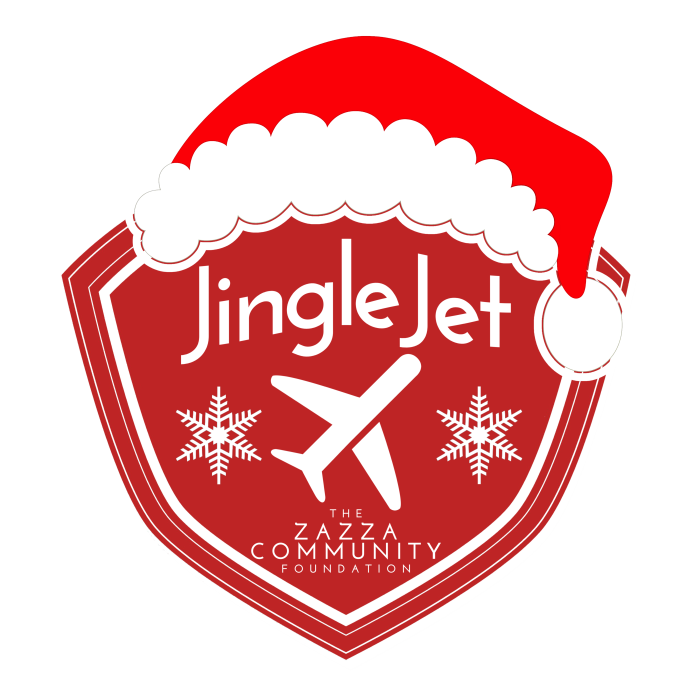 Jingle Jet
Jingle Jet is a unique event where neighbors, friends, co-workers, and even strangers nominate families who have experienced undue hardship that adversely affects their holiday joy.
Soliciting nominations and raising awareness, we collect stories of heartache, loss, struggle, and human spirit from caring and generous individuals.
Through a committee, five or more families are selected to take flight on a once-in-a-lifetime "trip" to the North Pole.
We collect lists for each family of their needs and wants. From those lists
we shop for the high-priority items as well as wants to give extra joy.
After wrapping all of the gifts, which can often include laundry detergent, a new vacuum cleaner, tennis shoes, and socks, the big day arrives. We decorate and create the North Pole complete with reindeer, elves, face painters, and snowmen.
The Jingle Jet plane boards each of the families for their very quick and magical flight. For many of the children and adults, it is their first time aboard an airplane. With one simple engine power down the runway with blinds closed, Jingle Jet completes another flight to the North Pole.
When the families disembark from the plane, they enter a wonderland and experience holiday magic and joy they would not have otherwise been able to have for their own. These families receive not only gifts or assistance but also warmth, celebration, and a feeling of true love.
Visit our Donation Page to donate and contribute to this incredible charitable project.