Santa's Sparkle Announcement
Press Release
FOR IMMEDIATE RELEASE
SANTA'S SPARKLE LAUNCHES TO BENEFIT DESERVING DALLAS-FORT WORTH FAMILIES AT HOLIDAYS WITH 103.7 KVIL AND THE HILTON ANATOLE
The Zazza Community Foundation announces its first project to strengthen the community and help families whose holiday is in jeopardy from undue hardship.
Contact: Joshua Derby, Executive Director
jderby@zazzacommunity.org
Plano, TX, Friday, October 30th, 2013 – Families in Dallas-Fort Worth that have experienced undue hardship which jeopardizes their holiday celebrations will now be able to benefit from the newly launched Santa's Sparkle event.

Conceived by Tony Zazza, Host on Zazza & Julie on 103.7 KVIL from 5:30a to 10:00a weekdays, Santa's Sparkle will bring the community closer together and help those most deserving of an extra hand and a glimmer of hope this holiday season.  His non-profit, The Zazza Community Foundation, in partnership with 103.7 KVIL and the Hilton Anatole are organizing Santa's Sparkle and engaging the public as well as local businesses to come together with aid and support for five special and deserving families.
Taking nominations from friends, family, coworkers, and community leaders, Santa's Sparkle will provide a holiday experience filled with joy, hope, and generosity.  With help from 103.7 KVIL, nominations will be solicited on-air and through their website, http://www.kvil.com.  A full day event, Santa's Sparkle will host families most deserving and in-need from the Dallas-Fort Worth area for activities, gifts, and much needed supplies.  They will arrive to the Hilton Anatole's Sparkle experience, a winter wonderland inside the hotel.  There they will receive world-class service and treatment while they relax and enjoy a day of fun and escape.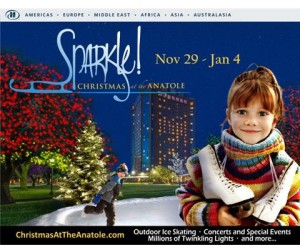 Slated for the morning of December 20th, Santa's Sparkle will not only be an enjoyable and magical experience for deserving families but it will also be a reveal of their community's generosity through the donation of supplies, gifts, and support.
Beginning November 11th, third parties may nominate deserving families online through 103.7 KVIL's website, http://www.kvil.com.  By early December, the foundation will select five families most deserving to benefit from Santa's Sparkle.  Shortly after, 103.7 KVIL's morning show Zazza & Julie will reveal the selected families keeping the big surprises secret until the day of Santa's Sparkle, December 20th at the Hilton Anatole's Sparkle destination event.
Anyone may donate directly to the event online at http://santassparkle.org or through the foundation's website http://zazzacommunity.org.  More information may also be found on 103.7 KVIL's website, http://www.kvil.com.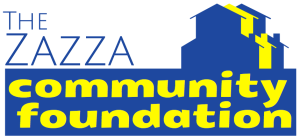 About The Zazza Community Foundation
Founded by Dallas-Fort Worth radio personality Tony Zazza of 103.7 KVIL in 2013, The Zazza Community Foundation is committed to strengthening community bonds by focusing on families, children, and animals through benefits and events.
Joshua Derby, Executive Director of The Zazza Community Foundation and Tony Zazza, President of the Board are both available for interviews and comments.
Contact: Joshua Derby, Executive Director
jderby@zazzacommunity.org
Facebook:
http://facebook.com/zazzacommunity
http://facebook.com/santassparkle
Twitter:
http://twitter.com/zazzacommunity
http://twitter.com/santassparkle
###